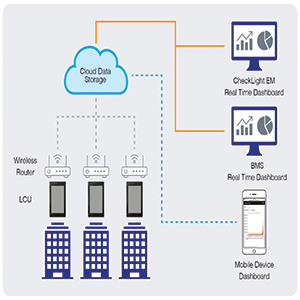 Energy Management Services
Our energy management service packages are guaranteed to actualize energy savings presented from the energy audit reports and continue with the journey towards full government regulations (Energy Management Regulations, 2012 of the Energy Act 2019).
This is because of our cost-effective human centered approach to the internationally recognized "Energy Pyramid" technique.
The totality of our energy management packages are based on the following service offerings. These are:
Personnel Services

Technical Services

Project Implementation Services

Awareness Creation Services
Our packages include:
Economy Package:

This is a low cost, labor intensive package and takes at least 6 months to set up a functional energy management framework by the organization before any savings can start being achieved. It is recommended for micro and small energy consumers.

Business Package:

This is our most popular and highly recommendable package as it is most effective in achieving energy savings sooner rather than later at an affordable rate. It is recommended to all energy consumers i.e. micro, small, medium and large energy consumers.

Premium Package:

This package is recommended to those organizations who wish to be recognized as leaders in matters sustainability and their commitment to global sustainable development goals. It is best suited for medium and large energy consumers.
Custom Package: In line with our core value of offering cost-effective human centered services, this package provides the opportunity for our clients to co-create with us the most suitable package features from our program. It is based on the position the organization is in as they partake the energy optimization journey.